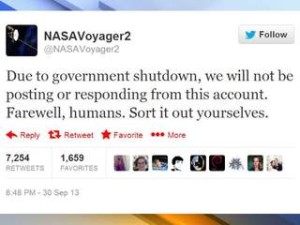 In Episode 4 of LASER, we discuss new ionic conductor materials with applications in biomedicine and in technology, talk with Ben Tippett of the Titanium Physicists Podcast the politics of scientific funding in Canada, and how the US government shutdown affected scientists.
1:30 introductions! We have Emily and Alex, and a new co-host today, Greg! (who plays with knives on air around 2:10)
2:30 the introductions for our primary science show for today; Stretchable, Transparent, Ionic Conductors.  These are pretty neat materials and have all sorts of applications in biomedical sciences, and other technological areas. http://news.harvard.edu/gazette/story/2013/08/transparent-artificial-muscle/ or http://www.sciencemag.org/content/341/6149/984.abstract
16:10 Alex has another bug analogy
18:00 We call Dr. Benjamin Tippett of The Titanium Physics Podcast, at UBC Okanagan to discuss the political situation surrounding science in Canada.
53:25 After describing a depressing setting, Ben signs off and we start talking about the effects of the US Government shutdown on science. But instead it diverges into talking about Mad Max and the apocalypse.
56:15 The topic at hand finally gets some background information.
69:30 Transitioning into a story that we decided to cut leads to an awkward signoff.  That story will be released as a seperate "LASER Pulse" episode next week.
71:00 We are on iTunes now! click the iTunes link on the website, or search for "LASER Materials" to find us.
Our music this week was:
Intro:  Open – Crying (Get Olde)
Outside – Staind
Au Revoir (Adios) – The Front Bottoms
Outro:  Dreams are Maps – The Wild (Dreams are Maps)
For information about whats going on with government-funded science in Canada, check out:
http://www.slate.com/blogs/bad_astronomy/2013/05/13/canada_and_science_nrc_will_now_only_do_science_that_promotes_economic_gain.html
http://www.nature.com/news/canadian-budget-hits-basic-science-1.10366
http://www.theguardian.com/science/2013/sep/16/canadian-scientists-government-censorship
For information about the US Government shutdown, read:
http://sciencecareers.sciencemag.org/career_magazine/previous_issues/articles/2013_09_30/caredit.a1300215
http://www.abc15.com/dpp/news/national/nasa-government-shutdown-tweet-sort-it-out-humans
Podcast: Play in new window | Download
Subscribe: Apple Podcasts | RSS