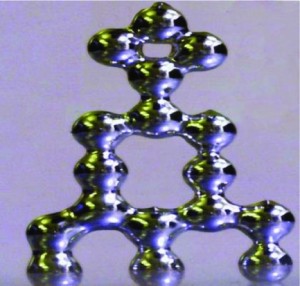 This week the Pulse! episode is a story we had to cut from Episode 4.  The show would have been way too long otherwise, so we chopped off the last story, and put it here for you!  Alex, Emily, and Greg join me in the discussion.
This episode is about 25 minutes long.
Here's the link to the story we talked about, "3D Printing of Free Standing Liquid Metal Microstructures" http://onlinelibrary.wiley.com/doi/10.1002/adma.201301400/abstract
We also mention the RepRap a 3-D printer that can print most of the parts to build another one of itself.
and here's the wikipedia article to explain what a eutectic system is.
Podcast: Play in new window | Download
Subscribe: Apple Podcasts | RSS